Shares of Vedanta Ltd rose nearly 2.8% to ₹275.90 per share on the NSE during Wednesday's opening deals, following a statement from Vedanta Resources Ltd, owned by billionaire Anil Agarwal, assuring investors that it has the means to meet its debt repayment liabilities in the coming quarters. The company stated that it has prepaid all its maturities due until March 2023 and has already deleveraged by USD 2 billion in the past 11 months. This means that it has achieved half of its USD 4 billion 3-year debt reduction commitment in the first year, which is ahead of its plans for this fiscal year.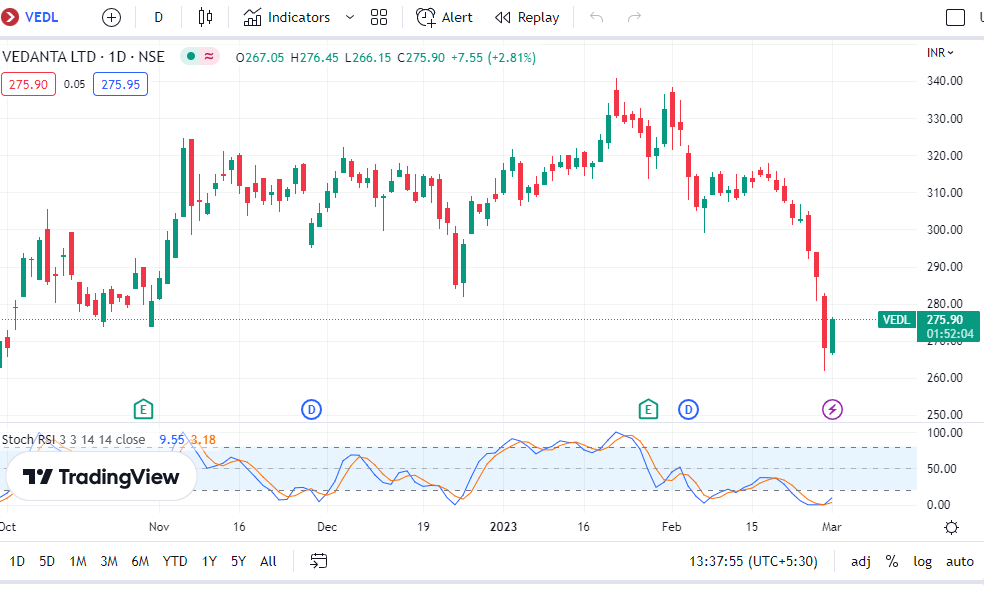 The company's shares had fallen by approximately 14% in the previous session due to the roadblock in its acquisition of state-owned Hindustan Zinc and a sharp rise in the US dollar, which led to a depreciation of Vedanta bond yield.
In earlier statements, S&P Global Ratings warned that the company's credit ratings may "come under pressure" if it is unable to raise $2 billion and/or sell its international zinc assets. The rating agency stated that Vedanta Resources' ability to meet its financial obligations beyond September would depend on a planned $2 billion fundraising, as well as the proposed sale of THL Zinc Ltd, a Vedanta Ltd unit that holds zinc assets in Africa.
In response to these concerns, Vedanta Resources announced that it is in the advanced stages of finalizing a $1.75 billion syndicate loan and bilateral bank facilities combination.
The acquisition of Hindustan Zinc, which was announced on January 19, is now in doubt after government-nominated directors on Hindustan Zinc's board opposed the acquisition, stating in a letter dated February 17 that they would oppose further resolutions.
Vedanta Limited, led by Anil Agarwal, is engaged in the mining and metals sector, with operations in zinc-lead-silver, iron ore, steel, copper, aluminium, power, and oil and gas across India, South Africa, and Namibia.