In this article, we will tell you the 10 Easy Ways To Earn Money Online. Nowadays, many people are not working and hence they require some online work to do to earn a living. So, we have made a list of the top 10 ways to earn money online. Check-in detail below.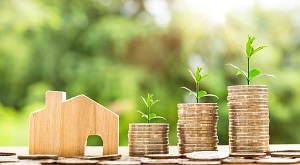 Starting Your Own Website
Nowadays a lot of material is available online to learn how to make a website. If you build a website and it got succeeded then you can monetize it with Google AdSense. Moreover, you can join many affiliate programs as well in addition to Google AdSense.
In Google Adsense, You can earn money online when site visitors will visit your site and click on the ads but in affiliate marketing if you are helping the users to tell them about the product and if they buy the product by clicking on that particular link that you have provided on the website then you will earn a commission.
So this is a very good method and it is very easy to build a site. You can start with the domain name by purchasing a domain name and you need hosting as well. If I talk about the domain, you can choose any of the platforms like Godaddy, hostinger etc or if you want to purchase a hosting then you can go with the SiteGround, Hostinger, and Godaddy hosting etc.
Freelancing
Freelancing is one of the most powerful ways to earn the money online. There are many options and many sites available on which you can do freelancing. All you need is to create your account and log in over there. You have to browse through the listings of the jobs and you can apply for the tasks that interest you.
Some websites may even require creating a personal listing of the skills that you have so that interesting clients can directly contact you. For example on Fiverr.com, you have to showcase your skills and the client will contact you on the basis of your skills. If we talk about Upwork then you can select the job over there and if a client likes your skills then he will hire you. You can earn a lot of money from this website by doing the tasks.
Once you complete the project successfully then the payment will only be given to you when it has been improved by the client. If your work is not that good or it is not completed then the client may ask you to revise the work and send them again after revising to get the money some sites may prefer to have a PayPal account so that you can get the payment.
Affiliate Marketing
Affiliate Marketing is one of the most powerful ways to earn money online. You can do affiliate marketing in many ways for example if you have created a website, you can post the product's affiliate link over there. If you have a YouTube channel then you can put the links of the products in the description, when someone by clicking on that link then you will get the commission.
Tthere are many affiliate programs that you can join. For examples, the Amazon affiliate program, Flipkart affiliate program, hosting company affiliate programs, and many more. So a lot of programs are there. Once you select a niche. you can join the affiliate program of that particular niche and you can easily earn a lot of money through affiliate marketing.
Online Tutoring
One more easy way to make passive income is tutoring online. If you are an expert in any particular subject you can earn the money by providing online classes to the people who need them. In this case, you can connect with students of all ages across the country to provide homework help and tutoring in the subjects for which you have expertise.
There are many websites for online tutoring like vedantu.com, myprivatetutor.com, bharattutors.com etc. You have to create your profile over there. If you got selected, documentation and profile creation will be done and training will be given to you on how to give training to students.
You will be listed as a teacher and only you can start conducting the online classes. You can make a lot of money over there and it goes from $5 per hour to 10, 15 or $20 per hour. It depends on all your experience and expertise. This is one of a good way to earn money online.
Translation
Nowadays regional languages are very important and if you know a language any other than the English language then it may help you to earn some extra money. There is a lot of websites that require translating a document from one language into another and this may include Spanish, Punjabi, Hindi, German, or any other language.
For many people, this task might be very time-consuming and people hire translators online across the world so that they can get things done easily. There are many websites like freelancer.com fiverr.com etc. Those who have great knowledge and can complete the project on time, then they can register themselves and apply for translation jobs.
Website Designing
Website Designing is one of the most popular jobs that people can do. In website designing, people have to design the website because many people are not technical and they want their websites done through some source.
So they put the project on some of the freelancer websites and then you can get that projects from that particular freelancing site. Whenever you build a website then it requires maintenance and updating. So in this way many people can earn a handsome amount of money.
Blogging
Many people start blogging just because of their hobbies and someone wants to keep a record of something. If you have an interest in blogging then you can earn a good amount of money from blogging. You can have a blog either through WordPress or Tumblr which requires almost no investment or you can go for the self-hosted blog.
You can monetize the blogs through ads, product reviews, and many other things but blogging takes a lot of time and effort. So sometimes it takes years to actually earn from blogging.
YouTube
If you are not comfortable writing a blog then you can start making videos and earn through this. For this, you have to create a YouTube channel and then you have to monetize it. First of all, you have to select an issue on which you want to create a channel then you have to upload the videos on that particular Niche.
When your channel starts growing then you can monitor it through ads. Many companies can provide you with some sponsorships. In this case, you will get a great amount of money. Videos are trending nowadays, so go with the trend and make a YouTube channel and earn a good amount of money.
Data Entry Jobs
If I talk about the data entry jobs then these jobs are seriously threatened by automation but still, there are many jobs available in India. It is the simplest job that you can do online and it requires no skills at all.
You just need to have a computer, a fast typing speed, internet connections, and the ability to pay attention to detail. Many websites offer this kind of job and you can sign up over there and earn money online.
Drop-Shipping
Have you ever thought about Drop-shipping? In this case, you can have a store but you don't have a physical inventory. Whenever a customer buys an order and purchases the item from a third-party and then they ship the product to the customer. This method can be done with online websites like eBay and Amazon.
If you know any other way to earn money online, please comment down below.